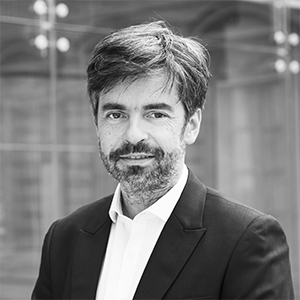 Nicolas Bauquet
Associate Director for Research and Transformation of Public Policy
Nicolas is Associate Director for Research and Transformation of Public Policy. He is in charge of bringing together the best and most diverse expertise, to shed light on some of the most pressing issues. To do so, he leads the Institute's Senior Fellows team. As of September 2020, he is also in charge of the development of Institut Montaigne's work on the transformation of public policy.
Nicolas joined the Institute in September 2018 after eight years in French cultural diplomacy. As Head of the Culture and Cooperation Section of the French Office in Taipei from 2014 to 2018, he worked on the development of French soft power in Asia. From 2010 to 2014, he was Cultural Counsellor at the French Embassy to the Holy See and Director of the Centre Saint-Louis, the French cultural centre in Rome.
As a historian, he devoted his doctoral thesis to the relationship between religion and politics in communist Hungary. He is a graduate of the Ecole normale supérieure and holds an agrégation in history (France's highest teaching diploma), and has taught at Sciences Po and Harvard.