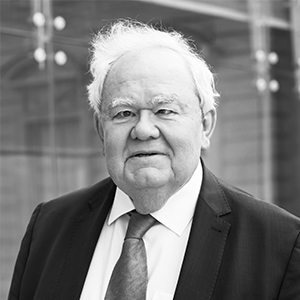 François Godement
François Godement is senior advisor for Asia to Institut Montaigne, Paris. He is also a non-resident senior associate of the Carnegie Endowment for International Peace in Washington, D.C., and an external consultant for the Policy Planning Staff of the French Ministry of Foreign Affairs.

Until December 2018, he was the director of ECFR's Asia & China program and a senior policy fellow at ECFR. A long-time professor at France's National Institute of Oriental Languages and Civilisations and Sciences Po, he created Centre Asie IFRI at the Paris-based Institut Français des Relations Internationales (1985-2005), and in 2005 Asia Centre as an independent. He is a graduate of the Ecole Normale Supérieure de la rue d'Ulm (Paris), where he majored in history, and a postgraduate student at Harvard University. In 1995 he co-founded the European committee of the Council for Security Cooperation in the Asia-Pacific (CSCAP), which he co-chaired until 2008. He has also been a member of the advisory board for the Europe China Academic Network (ECAN). He has founded China Analysis, a quarterly analytical survey of Chinese news and debate. His recent publications include "China at the gates: A new power audit of EU-China relations", "Expanded ambitions, shrinking achievements: How China sees the global order" (2017), "China's market economy status and the European interest" (2016), "Contemporary China: between Mao and Market" (2015).

He is also a frequent contributor to media and academic debates on Asia and China.
Contact