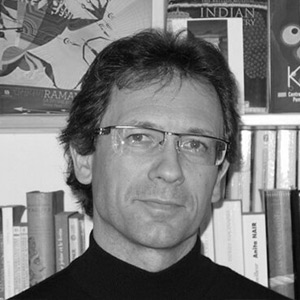 Christophe Jaffrelot
Senior Research Fellow at CERI-Sciences Po/CNRS
Dr. Christophe Jaffrelot is Senior research fellow at CERI (Centre de Recherches Internationales) at Sciences Po (Paris), and research director at the CNRS (Centre National de la Recherche Scientifique), Professor of Indian Politics and Sociology at the King's India Institute (London). He has been Global Scholar at Princeton University, visiting professor at Columbia University, Yale and SAIS (Johns Hopkins).
He also works at The Carnegie Endowment for International Peace as a Non Resident Scholar and is on the academic council of Ashoka University in India.  
Among his publications are The Hindu nationalist movement and Indian politics, 1925 to 1990s, 1999, India's Silent Revolution. The Rise of the Lower Castes in North India, 2003, Dr. Ambedkar and Untouchability. Analysing and Fighting Caste, 2005 and The Pakistan Paradox. Instability and Resilience, 2015. In 2017, he has co-edited Pan-Islamic Connections. Transnational Networks between South Asia and the Gulf.
He graduated from Sciences Po where he obtained a PhD and the INALCO in Hindi.