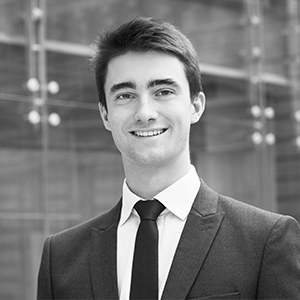 Milo Rignell
Milo joined Institut Montaigne in August 2018 as a chargé de mission working with the director. As such, he assists the director in managing various projects undertaken by the Institut and works with the rest of the team on number of programs and events. He also assists with member relations, both in France and abroad, and contributes to monitoring a number of topics, in particular linked to technology. 
Before joining the Institut, he co-founded an online education start up in 2015 and worked for a technology-orientated think tank. 
Milo holds a degree in philosophy, politics and economics from the University of Oxford.