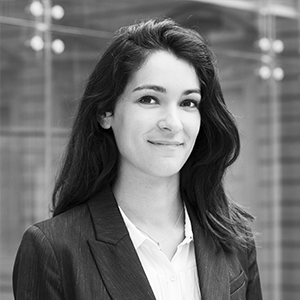 Laure Millet
Policy Officer - Healthcare Policy
Laure has been working at Institut Montaigne's Healthcare Policy Program since June 2018.
Within this program, her work focuses in particular on the healthcare systems' budget sustainability, the propagation of innovation, the role of patients in the healthcare system and the reform of mental health policies.
Laure holds a Master's degree in Economics from Sciences Po Paris and a Bachelor's degree in Philosophy. She also studied in Singapore, at the Nanyang Technological University.
Before joining Institut Montaigne, Laure was Project Manager at Paris Descartes University's healthcare simulation center iLumens, where she worked on healthcare simulation, innovative training for healthcare professionals and artificial intelligence. She also worked as a consultant for a startup developing virtual reality for surgical training.