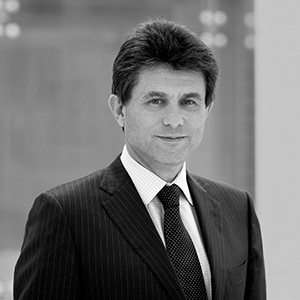 Henri de Castries
Chairman, Institut Montaigne
Henri de Castries joined Institut Montaigne in 2015 as Chairman of the Board of Directors. He is co-chair of several reports published by Institut Montaigne, including the one on the future role of cars (2017).
Henri de Castries is Vice Chairman of the Board of Directors at Nestlé S.A. and Senior Independent Director of Stellantis N.V. He is also Special Advisor and Chairman for Europe at General Atlantic. He is the former Chairman and CEO of AXA Group.
He started his career auditing government agencies at the French Finance Ministry Inspection Office before joining the French Treasury Department, where he was appointed to oversee foreign exchange markets and balance of payments in 1986.
He is also a board member of the Fondation Nationale des Sciences Politiques (Sciences Po) and former chairman of the Bilderberg meeting's steering committee. 
De Castries holds a bachelor degree in Law and is a graduate of HEC Paris as well as the French National School of Administration (ENA).