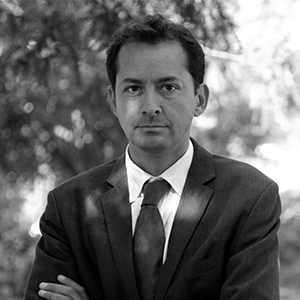 Hakim El Karoui
Senior Fellow - Arab World, Islam
Hakim El Karoui is Senior Fellow of Institut Montaigne. He is the author of the report "A French Islam is possible" and "New Arab World, New 'Arab Policy' for France".
 
He manages his company of strategic consulting, Volentia. He taught at the Lumière University in Lyon, before working for the Prime Minister's cabinet. After working at the French Ministry of the Economy and Finance, Hakim worked at the Rothschild bank starting in 2006. In 2011, he joined the strategy consulting firm Roland Berger where he was co-responsible for Africa and for advising the French government. He is also an essayist and a social entrepreneur (he created the Club du 21ème siècle and the Young Mediterranean Leaders program).
Hakim El Karoui graduated from the Ecole Normale Supérieure and holds an 'Agrégation' in Geography.