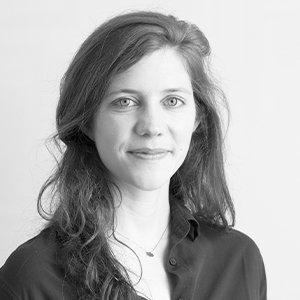 Georgina Wright
Senior Fellow and Director, Europe Program
Georgina Wright is Senior Fellow and Director of Institut Montaigne's Europe Program. She is also a Visiting Fellow at the German Marshall Fund of the United States, associate of the Institute for Government in London and Senior Fellow at the Centre for Britain and Europe at the University of Surrey.
Before joining Institut Montaigne, she was senior researcher at the Institute for Government (2019-2020) and research associate at Chatham House (2014-2018). She has also worked for the European Commission and NATO in Brussels.
 
Georgina regularly represents Institut Montaigne on national and international news media, and has written widely for foreign policy outlets. She studied at the University of Edinburgh and the College of Europe (Bruges).
 
Recent publications: 2021 - A pivotal year ahead for "Global Britain" (The Foreign Policy Centre, December 2020); In the Aftermath of Brexit, What Can "Global Britain" Be? (with Ben Judah, World Politics Review, October 2020); No, Brussels is not misreading the UK's threats of no deal (Prospect Magazine, August 2020); The EU's recovery package does not signal the advent of an EU superstate (Institute for Government, July 2020); Implementing Brexit: securing more time (Institute for Government, May 2020); France in the Future of the EU: new perspectives (UK in a Changing Europe, March 2020); Implementing Brexit: the role of the joint committee (Institute for Government, March 2020); Influencing the EU after Brexit (Institute for Government, January 2020); Getting Brexit Done: What happens now? (Institute for Government, January 2020); Sorry Boris, the EU will respond to new ideas, not to a no-deal threat (Independent, July 2019); A bumpy road ahead: What these election results mean for Europe (Prospect Magazine, May 2019); There is little reason for the PM to attend the Munich Security Conference (Prospect Magazine, February 2019) ; Negotiating Brexit: Preparing for talks on the UK's future relationship with the EU (Institute for Government, April 2019); Theresa May should learn to speak European (The Times, July 2018). More on request.