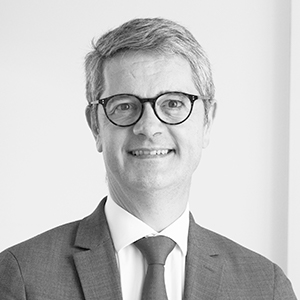 Franck Morel
Senior Fellow - Labor, Employment, Social Dialogue
A well-known expert of labor law for more than twenty years, Franck Morel is a partner at Flichy Grangé Avocats.
He had already been an associate lawyer in labour law at Barthélémy Avocats for several years. Adviser to Prime Minister Edouard Philippe on labour relations, work and employment issues from 2017 to 2020, and to four labour ministers from 2007 to 2012 (Xavier Bertrand, Brice Hortefeux, Xavier Darcos and Eric Woerth), he has contributed to the development of around fifteen reforms in the field of work and employment (Macron ordinances of September 2017, reforms of vocational training in 2011 and 2018, occupational health, working time, social dialogue, creation of contractual termination, etc.).

Franck Morel is the author of several books including Un autre droit du travail est possible, 2016, Fayard (with the support of the Institut Montaigne), co-written with Bertrand Martinot, and Durée et aménagement du temps de travail, 8th edition in 2017, Revue Fiduciaire.