The Benefits of Data
ARTICLES - 13 June 2018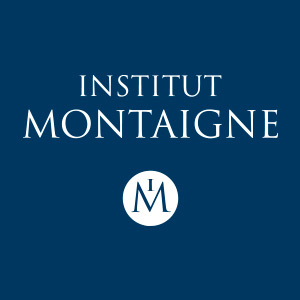 By Institut Montaigne
Should the use of personal data be encouraged or restricted?
On 25 May 2018, the General Data Protection Regulation (GDPR), a sign of Europe's willingness to distinguish itself from its Chinese and American neighbours on the use of personal data, was enforced.
Embedded in a context of users' growing mistrust towards the main Silicon Valley platforms, the GDPR must guarantee the protection of the privacy of French and European Internet users. While the whole world watched Facebook CEO Mark Zuckerberg answer the MEPs' questions, the current general sentiment is mostly one of rejection, not support. A controlled use of data, able to guarantee security and confidentiality, and to improve the quality of services and public action, is nevertheless possible. This is what the following concrete examples, analyzed by Institut Montaigne's Policy Officers, aim to demonstrate.
The challenge of data - Théophile Lenoir
It has often been repeated: the amount of data produced each day is momentous. Last year, the International Data Corporation estimated an eightfold increase of the volume of data to be analyzed over the next ten years. According to IBM, 90% of the currently existing data was created in the last two years. As communication technologies develop, the amount of data created and stored increases exponentially.
The economic, political and social consequences of this development are significant. In 2015, the potential value creation of data in 2025 was estimated at 138 billion euros (7% of GDP) by AT-Kearney, for Institut Montaigne's report Big Data and the Internet of Things: Making France a Leader in the Digital Revolution. Data are also decisive for the development of research methods such as machine learning, which redefines a little more each day the social and economic balances as we know them.
If we are suspicious of the use of data, it is because they are, before anything, means of control. As the French saying goes, one only controls what one measures. On social networks, data are used to measure the interest of some audiences, in order to control the distribution of information. This gives power to the entities making use of these forms of control, as they are able to automatically increase their visibility. All this brings about complex questions, in particular in election periods (e.g. when does this mechanism cause manipulation?). However, in other fields, data's potential is less threatening. When an urban planner measures a city's population flows to optimize lighting and thus to reduce energy consumption, control actually sparks positive solutions to respond to a collective problem.
The development of technology is constantly torn between two ends: a utopian and libertarian vision, according to which technology liberates man, and a dystopic approach, according to which technology creates the very means to imprison man. Debates similar to that around Cambridge Analytica often follow from the latter. The challenge is to create the regulatory framework to encourage the use of data to solve important problems (for example in the mobility and health sectors, as we shall see), while minimising the fears they raise.
Data in the city - Victor Poirier
Will data be at the heart of the city of tomorrow? While there are many examples in this area, Institut Montaigne decided, in its report What Role for Cars in Tomorrow's World?, to dedicate its first study on the subject to mobility issues. Thus, the report published in June 2017 gives an important place to data's role in French people's daily trips, and emphasizes the societal, environmental and economic challenges standing in cars' way.
Connected or autonomous vehicles, connected infrastructures, smart regulations... The exploitation of driving-related data represents a huge potential for new services. It is therefore a lever of competitiveness for the French industry - but also a potential risk (cybersecurity), which requires that citizens be both protected and reassured.
The collection and collective use of data issued from on-board computers should be encouraged in order to maximize their common benefits. To this end, Institut Montaigne proposes to define, at a European level, 'data of general interest on mobility' and to lay down rules for their access, sharing and exploitation. Such a use must be encouraged, but also controlled, in order to guarantee its security and confidentiality.
Other data, such as real-time pollutant emissions, could be used to inform drivers of their environmental impact and to compare them with their peers, in order to encourage them to drive more smoothly and to pollute less (according to a 'nudge' approach). Once this self-assessment phase is completed, smart financial incentive mechanisms (dynamic micro-tolls) could be implemented, based on the various data produced for vehicles. Indeed, this would foster smart pricing, based on several objective criteria (vehicle occupancy rate, pollution level, traffic and air quality, etc.).
Finally, other benefits are expected in many other domains, thanks to a better use of data in the automotive sector:
Safety gains, thanks to real-time knowledge of vehicle wear and tear, to automatic detection of signs indicating driver fatigue, or to the possibility of easily alerting emergency services in the event of an accident.
A better control of costs, in particular thanks to the finer adjustment of the level of insurance premiums according to the actual quality of driving.
Enhancement of the driver and passenger experience, through the sharing of audio and visual content. These technologies could become more powerful with the advent of semi- or fully autonomous cars, which would free up time for the driver.
Time-saving, thanks to real-time traffic management (which has already begun, with connected GPS systems such as Waze). This type of tools could be generalized, the goal being to progressively implement a more global management of vehicle flows.
As mentioned above, it is nevertheless important to be cautious: the fear that personal data may be hacked is shared by many citizens, as shown by the results of the survey conducted by Institut Montaigne for the publication of the report. More than a quarter of the French, Californians, and even a third of Germans are afraid that their data will be misused.
Health data and their uses - Angèle Malâtre-Lansac, Emma Ros
There are different types of data in the health sector, such as clinical data (which result from medical tests like X-rays, blood tests, etc.), medico-administrative data (from reimbursement systems and health establishments), and all the data produced by a person using mobile health applications, for instance. Their particularity is that they are all very personal, which requires that their use be secured. However, they are also very valuable for the collectivity.
These data are essential to research and medical progress: the study of data collected by clinical studies or cohort monitoring allows for a better understanding of diseases (by identifying genetic causes or biological mechanisms) and offers the possibility of developing innovative treatments. These include predictive medicine and AI's potential to cross-reference data to develop a diagnosis. Real-life data allow for the early access to the market of new innovations, whilst simultaneously providing live information on the latter's clinical outcomes. Medical data can also be an excellent lever for prevention, through epidemiological studies and the identification of environmental factors playing a role in the development of diseases.
Health data also have a real economic impact. The digital health sector (telemedicine, connected objects, applications, etc.) opens many opportunities for the creation of jobs and wealth, especially for young startups. Nevertheless, this new sector needs a strong political impetus in order to structure itself and become fully visible.
Moreover, health data improve the efficiency for our healthcare system: according to an OECD study, nearly 30% of health expenditure is wasteful. The latter is the consequence of unnecessary acts, therapeutic wanderings and a poor coordination of care. However, it is possible to avoid such waste, to facilitate care pathways and to better target the relevant medical care while securing data. Indeed, blockchain enables the creation of the conditions of this traceability, by preserving all the exchanges carried out since the beginning of the chain's creation. Countries like Estonia have already used this technology to secure all their medical data.
Finally, health data provide the necessary conditions for the implementation of greater transparency in our healthcare system. France is deeply behind in the measurement of the quality and performance of health stakeholders. Specific indicators relevant to patients must be implemented for all citizens, based on patient-reported outcome measures (PROMs), which measure the quality of life recovered thanks to a medical intervention.
Nevertheless, in order to exploit the full potential of these data, France must meet some technical challenges. First, France must determine the right level of regulation, so as not to curb innovation. Indeed, ex-post control by the authorities ensures the protection of the use of data, while offering real leeway to the stakeholders involved. The methodologies recently introduced by the National Commission for Data Protection and Liberties (CNIL) are a step in the right direction. Indeed, they provide stakeholders with the conditions they must meet in order to launch their project without the CNIL's necessary validation upstream. France must also allow for the full exploitation of these data by making them interoperable. Indeed, although France has one of the most important medico-administrative databases in the world (the National Health Data System - SNDS), it does not have a common database capable of gathering data of all kinds from various sources. A study led by Maddyness and Sanofi estimates that this lack of operability between different data represents a loss of 18.6 billion euros per year. In this respect, the Villani report recommends the creation of a single data sharing platform to promote research and innovation.