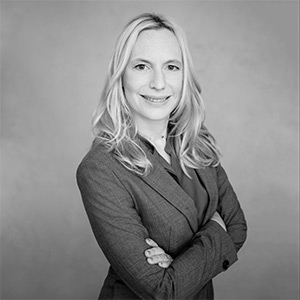 Florence Verzelen
Executive Vice President, Dassault Systèmes
Florence Verzelen joined Institut Montaigne's Board of Directors in 2018. She is Executive Vice President in charge of Industry, Marketing and Sustainability at Dassault Systèmes. 
Florence Verzelen started her career as a financial analyst in investment banking in New York. She then acquired some experience in the public sector, working in the European Commission in Brussels where she was responsible for the trade relationships between EU and China, and thereafter of the antitrust case against Microsoft. She joined the team of the French Minister of European Affairs, as his advisor on trade and industry issues in 2007. From 2008 to 2017, she worked at ENGIE, a world leader in the energy sector. She was first in charge of Business Development for the group, then became CEO of ENGIE in Qatar and later VP for the group procurement performance plan. She was finally appointed COO of ENGIE Europe and Russia. 
She is also a board member of Air France and PSA. 
Verzelen is a former student of École Polytechnique, a graduate of the Mines ParisTech (École nationale supérieure des mines de Paris) and an engineer of the Corps des Mines.