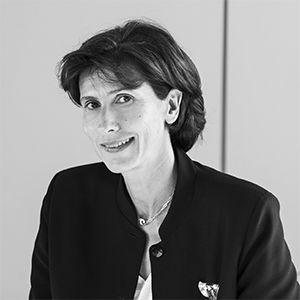 Emmanuelle Barbara
Senior Partner, August & Debouzy
Emmanuelle Barbara joined Institut Montaigne's Board of Directors in 2014. She regularly contributes to the work of Institut Montaigne on employment and social security. 
Emmanuelle Barbara is Senior Partner of the law firm August Debouzy. As Managing Partner of August Debouzy from 2001 to 2017, she created the labor department involved in all areas of employment law and the development of HR strategies. Prior to joining the law firm in 2001, Barbara worked as a lawyer at the SCP Salès Vincent Georges and within the fiscal department of Ernst & Young as a tax lawyer.
She also teaches at Sciences Po Paris's School of Law.
Barbara has been a member of the Paris Bar since 1993.