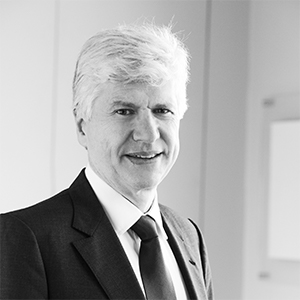 Arnaud Vaissié
Arnaud Vaissié is the co-founder and CEO of International SOS, a global leader in the management of International health and security risks. The organization comprises 10 000 collaborators, which include 1200 full-time doctors and 200 security specialists. Available in 76 countries, International SOS has been supporting companies in the management of risks related to the health and security of their workers' business travels for more than 25 years.
Arnaud chairs the Union des Chambres de commerce et d'industrie françaises à l'étranger (UCCIFE). He co-founded the Cercle d'Outre-Manche, a think tank uniting French leaders from International companies operating in the United Kingdom and in France. This organization uses benchmarking as a tool for public policy reform, by showcasing the best practices in each country.
He is also a Trustee of the French Embassy in Great Britain's Trust, President of LIL, a bilingual school in London, member of the supervisory board of ESSEC business school and member of the Board of Directors of the Conférence des Grandes écoles.
Arnaud was made Knight of the Legion of Honor, is an Officer of the National Order of Merit and received in 2009 the Ernst & Young "Entrepreneur of the Year" Award in Singapore. He is a member of the Board of Directors of Institut Montaigne.
Arnaud graduated from Sciences Po Paris.