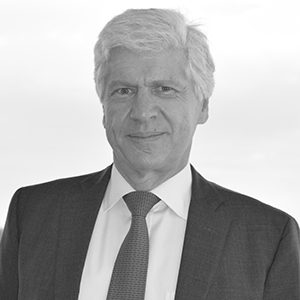 Arnaud Vaissié
Chairman and CEO, International SOS
Arnaud Vaissié joined Institut Montaigne's Board of Directors in 2011. He is the co-founder and Chief Executive Officer of International SOS, a group in the business of saving lives, protecting organisations' global workforces from health and security threats, present in 85 countries.
Arnaud Vaissié is the Honorary President of CCI France International. He also chairs the France-Singapore Business Council at MEDEF International, the French employers' organisation, and the co-founder of the French London-based think-tank "Cercle d'outre-Manche" (CoM). 
He is also the Chairman of the Board of Trustees of the Lycée International de Londres, Winston Churchill.
Vaissié is a graduate of Sciences Po Paris.