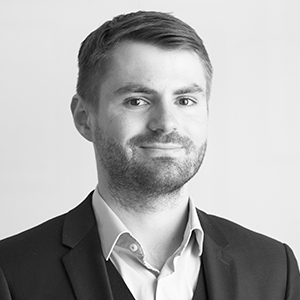 Victor Poirier
Director of Publications
Victor Poirier has been Director of Publications at Institut Montaigne since July 2019. He specialises in public and industrial finance.
Policy officer from 2015 to 2018, he played an important part in producing the reports For a successful energy transition, Industry of the future, get ready, go! and Medium-sized enterprises : intermediate size, high potential, as well as the policy papers Pensions: for sustainable reform and The State, an impossible shareholder? He was Deputy Director of Studies since September 2018.
Victor joined Sciences Po Lille in 2010, in the Franco-British section. After a degree in Politics and International Relations at the University of Kent and a master's degree in International Trade and Finance at Sciences Po Lille, he completed a master of arts in Business and Econometrics at UCL (University College London) in 2014. He then joined the University of Paris-Dauphine in 2015 for a Master 2 in International Economic Diagnostics, which he completed in apprenticeship.