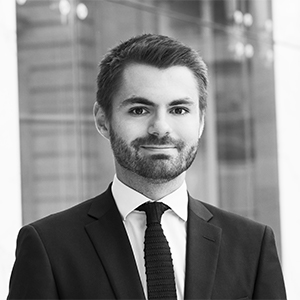 Victor Poirier
Deputy Director of Studies
Victor has been Senior Policy Officer at Institut Montaigne since September 2015.
 
He works on reports as well as policy papers on public finance and industrial issues. He contributed to publishing the reports "What Role for Tomorrow's Cars?", "For a Viable Pension Reform", as well as "The State, An Impossible Shareholder?". He regularly handles the website www.financespubliques.fr and participated in the creation of pension and health insurance simulators. 
Victor graduated from Sciences Po Lille in the Franco-British program. He holds a Bachelor's degree  in Politics and International Relations from the University of Kent, a Masters in Business and International Finance from Sciences Po Lille, and he also obtained a Masters in Arts in 2014 in Business and Econometrics from the University College London (UCL). He then studied at University Paris-Dauphine in 2015, where he graduated from a Masters degree in International Economic Diagnosis, while following an apprenticeship at Institut Montaigne.
Contact
This block is broken or missing. You may be missing content or you might need to enable the original module.