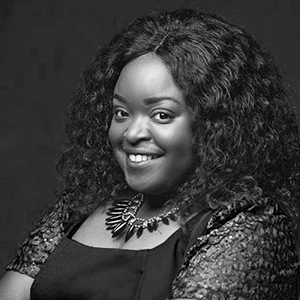 Tatianna Lukama Binda
Enterprise Segment Manager at African Digital Networks
Tatianna Lukama Binda has over five years' experience in Digital, Connectivity and Technology Sales.
She currently works as an Enterprise Segment Manager at African Digital Networks in the Democratic Republic of Congo, a Liquid Telecom Group subsidiary that owns the largest Pan-African Fibre Network in Sub-Saharan Africa. Tatianna holds a diploma in Marketing from the Chartered Institute of Marketing (CIM, UK), a degree in Business Administration (Banking and Finance Major) from University of Namibia and an MBA in Management Strategy from the University of Zambia.
She is a 2018 Mandela Washington Fellow and was based at Northwestern University' Kellogg school of Business during the course of the fellowship. She is also a 2019 French African Foundation Young Leaders' Laureate.