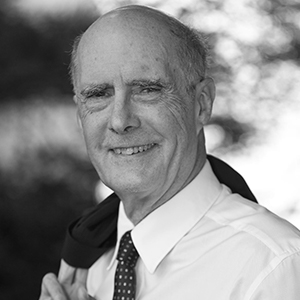 Strobe Talbott
Visiting Fellow - Foreign Policy
Strobe Talbott was a Visiting Fellow at Institut Montaigne from April to May 2018. He particularly worked and shared his expertise on foreign policy issues. 
Strobe Talbott is a distinguished fellow in residence in the Foreign Policy program at the Brookings Institution. Previously, Strobe Talbott served as president of the Brookings Institution from July 2002 to October 2017.
Prior to joining Brookings, Strobe Talbott was founding director of the Yale Center for the Study of Globalization. Before that, he served in the State Department from 1993 to 2001, first as ambassador-at-large and special adviser to the secretary of state for the new independent states of the former Soviet Union, then as deputy secretary of state for seven years.
Strobe Talbott entered government service after 21 years with Time magazine. As a reporter, he covered Eastern Europe, the State Department, and the White House, then was Washington bureau chief, editor-at-large and foreign affairs columnist. He was twice awarded the Edward Weintal Prize for distinguished diplomatic reporting.
In December 2011, Strobe Talbott was named by Secretary of State Hillary Clinton as chair of the U.S. State Department's Foreign Affairs Policy Board, a post he held through Secretary Kerry's tenure. 
He graduated from Yale University and the University of Oxford.
His books include "Fast Forward, Ethics and Politics in the Age of Global Warming" (with William Antholis), "The Great Experiment: The Story of Ancient Empires, Modern States, and the Quest for a Global Nation", "Engaging India: Diplomacy, Democracy and the Bomb", "The Russia Hand", "At the Highest Levels" (with Michael Beschloss), "The Master of the Game", "Reagan and Gorbachev" (with  Michael  Mandelbaum), "Reagan  and  the  Russians"  and "Endgame".
He also recently wrote articles for Politico ("Trump Just Blew Up the G7. Now What?", 09/06/2018), The New York Times ("Stalin, Hitler and the Temptations of Totalitarianism", 18/10/2017), The Atlantic ("What Putin is up to", 02/03/2017), The New York Review of Books ("The Many who Lost an Empire", 21/12/2017), among others.