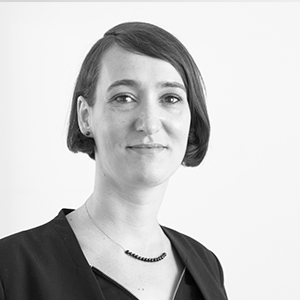 Sophie Conrad
Head of Public Policy
Sophie Conrad joined Institut Montaigne in 2020. Within the direction of publications, she leads the team of policy officers focusing on French public policy issues.
She is also responsible for the development of the Institute's work on territories.
Sophie specializes in public policy management for local communities.
Development and evaluation of territorial strategy, conception and implementation of environmental projects, citizen consultation… She has led numerous cross-cutting initiatives at the service of the sustainable City.
Her experience at the Senate as Parliamentary Assistant, and at the French Consulate in Rome have perfected her knowledge of the functioning of institutions.
She has enriched her career with an associative commitment at the head of a network for access to employment for French-speaking and Italian-speaking professionals in Italy.  
A graduate of Sciences-Po Paris, Sophie also holds a master's degree in modern literature.