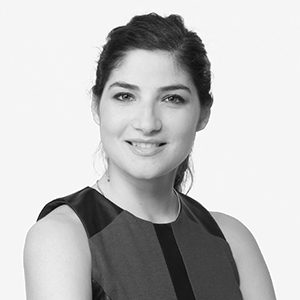 Rym Momtaz
POLITICO Correspondent in France
Rym Momtaz is POLITICO's France Correspondent. She covers French European and foreign policy and has written n the Macron Method after travelling with the President to New York for the UN General Assembly.

Before joining POLITICO in February 2019, Rym spent almost 8 years at the American television channel ABC News, as an international producer, covering the conflict in Syria, and the Islamic State's presence in Iraq and Syria, as well as across Europe. She also covered the French presidential election in 2017, the referendum on Brexit, and the royal marriage of Harry and Meghan. She was based in New York and then London, carrying out long field assignments. Between 2010 and 2011, she was the Special Assistant to the Lebanese Ambassador to the UN, during Lebanon's mandate at the UN Security Council. In this position she worked on the negotiations surrounding the international military intervention in Libya in 2011. She has received several prestigious US journalism awards, including an Emmy Award (and 6 nominations), a Gracie and a Deadline Club Award.

She is fluent in Arabic and English.