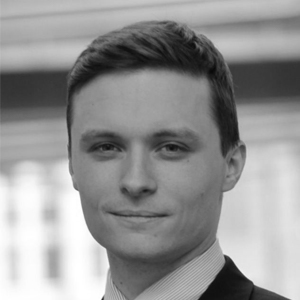 Roderick Kefferpütz
Senior Political Analyst and Freelance Writer
Roderick Kefferpütz is a senior political analyst and freelance writer.

He served the Green state premier of Baden-Württemberg, Winfried Kretschmann, as deputy head of strategy and was chief of staff for the Green MEP and former Co-Chair of the European Green Party, Reinhard Bütikofer. He is a member of the European and transatlantic relations advisory group of the Heinrich Böll Foundation. He previously headed the MERICS Lab, which generates new ideas for innovative think-tank work through exchanges with MERICS experts and external partners. Prior to that he was head of office for MEP Reinhard Bütikofer, former chair of the European Parliament's Delegation to China.
Roderick is a member of the Atlantic Council's US-Germany Renewal Initiative and a contributing writer with the Zentrum Liberale Moderne and Institut Montaigne. He holds an MPhil in Russian Studies from the University of Oxford.