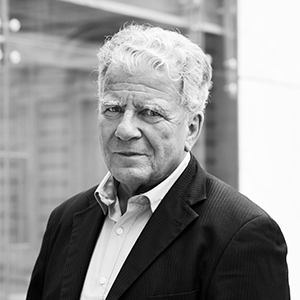 Olivier Duhamel
President of FNSP (Sciences Po) - Contributor on political and institutional issues
Olivier Duhamel is President of the National Foundation of Political Science at Sciences Po and is a member of the Board of Directors of Institut Montaigne.
He co-wrote with Institut Montaigne the book "Primaries for Dummies". He is Professor Emeritus in Political Science and Constitutional Law, and has long been studying institutions, political life, and their reciprocal influences. He is recognized as one of the "fathers" of primaries in France, having written with Olivier Ferrand the first report of the Terra Nova club on this topic in 2008. He is the co-founder and Editor-in-Chief in the publishing house Seuil, of the journal 'Pouvoirs' and the annual series of TNS-Sofres 'L'état de l'Opinion' as well as the Dalloz collection "À savoir". Host of the Mediapolis show, he is also columnist at Europe 1 and chronicler at LCI. Olivier recently co-wrote the book "Macron, et en même temps…".
Olivier graduated from the University Paris-X.