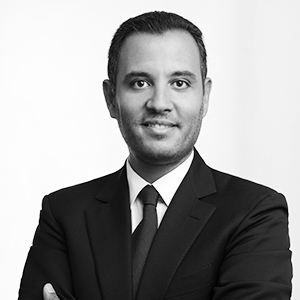 Kamil Senhaji
Vice President for Emerging Markets and New Territories at Galileo Global Education
Kamil Senhaji is the Vice President for Emerging Markets and New Territories at Galileo Global Education (GGE). He is a member of the Group Executive Committee and is in charge of managing current subsidiaries and developing GGE in Emerging Countries. Prior to joining Galileo Global Education, Kamil Senhaji served as Business Development Director of JCDecaux then as a Director of the Executive Committee of JCDecaux Africa and Board Member of several Group Companies. He started his career as an Auditor in 2005 at Carlson Wagonlit Travel before joining JCDecaux in 2008. He has developed throughout his career a strong expertise in International Development, Negotiation and Merger & Acquisition.
Passionate about the African continent, Kamil has been teaching a course on "Doing Business in Africa" at HEC Paris (Leading business school in France) in 2018.
He is since December 2018 the President of ISM Group Senegal a leading Higher Education institution in Francophone Africa (Business school, law school, engineering school and political science school with around 10.000 students)
In 2018 Kamil has been ranked by Choiseul Institute among the top 100 young leaders in Africa.
In 2020, Kamil Has been appointed Vice-President of the African Committee of MEDEF International in charge of West Africa.
Kamil speaks Arabic, French, English and Spanish.