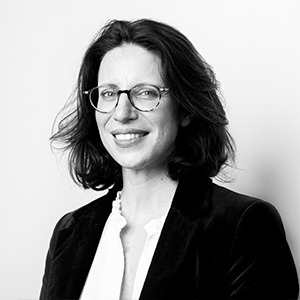 Juliette Aquilina
Director of Development and Communications
Juliette Aquilina joined Institut Montaigne in March 2022 as Director of Development and Communications.
In this capacity, she defines and implements, together with her team, the development and membership strategy for Institut Montaigne's member companies, as well as the events strategy and communication actions on the web and in the media. She is responsible for the quality and robustness of the Institute's relationship with its members, and ensures the outreach of its work and publications.
Juliette was previously Managing Director of Drive Innovation Insights, a B2B marketing agency subsidiary of Axel Springer SE and sister company of POLITICO Europe. Her responsibilities included leading the agency's editorial, marketing and sales strategies, as well as its key account relationships. Juliette began her career as a legal manager at FIA-NET, an e-commerce specialist, before joining Development Institute International in 2001.
Juliette holds a Master's degree (LL.M) in Information and Communication Technology Law from the University of Montreal, and a Master's degree in Business Law and Taxation from the University of Paris II. She also completed Axel Springer's Transformational & Agile Leadership executive program in 2019.