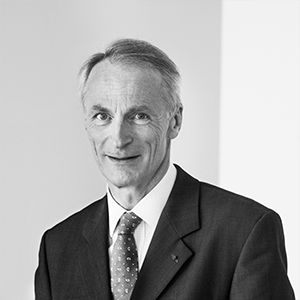 Jean-Dominique Senard
Vice-President (on leave) & Chairman of Renault
Jean-Dominique Senard has been Vice President of Institut Montaigne since January 2017. He co-chaired the taskforce "Circular Economy: Reconciling Economic Growth With the Environment".
 
He has been the Chief Executive Officer of Michelin group since May 2012 and Chairman of Renault since January 2019. He started his career with various financial and operational responsibilities in Total group between 1979 and 1987, and at Saint-Gobain from 1987 to 1996. Between 1996 and 2001 he was the financial director of the Pechiney group and member of the executive committee of the group. He joined the Directorate of the primary aluminum sector of the Pechiney group until 2004. As a member of the executive committee of the Alcan group, he oversaw the integration of Pechiney and became President of the Pechiney SA. He joined Michelin in March 2005 as the financial director and member of the executive committee of the group. In May 2007, he was named Partner of the Michelin group. He was appointed Managing Director of the Michelin group alongside Michel Rollier, during the Annual Shareholders meeting, in May 2011.
Jean-Dominique graduated from HEC and holds a Masters degree in Law.