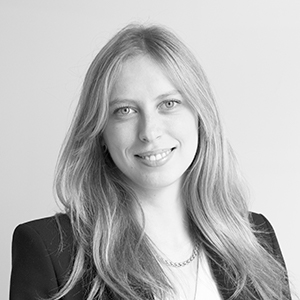 Iona Lefebvre
Policy officer – Territorial dynamics
Iona Lefebvre is a policy officer at Institut Montaigne since April 2021. She mostly focuses on the development of the Institute's work on French territories.
 
Before joining Institut Montaigne, Iona Lefebvre worked as a policy officer for a think tank in Colombia, on the issue of the peace process and also on the professional reintegration of former FARC combatants. When she returned to France, she was part of an association where she led a local project aiming to create employment opportunities for people in precarious situations.
 
She gratuated from Sciences Po Lyon in international issues, as well as from the National University of Colombia, in politics and international relations.