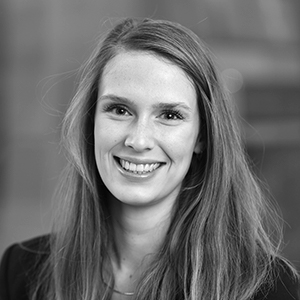 Armida van Rij
Research Fellow at the International Security Programme at Chatham House
Armida is a Research Fellow at the International Security Programme at Chatham House, working on issues relating to conflict, security policy and humanitarian policy. Before joining Chatham House in 2021, she worked as a Research Associate with the Policy Institute, King's College London, where she lead the Institute's work on international security, and with the EU Delegation to Myanmar.
She has carried out research and advised government on the UK's post-Brexit bilateral security and defense relations with France, Germany and Saudi Arabia, has conducted projects looking at mitigating the threat of landmines and IEDs, and has examined attitudes to social cohesion and counter-terrorism policy.
Beyond the world of King's, she is a member of the Women in International Security (WIIS) UK Leadership Team, a network seeking to provide a platform for the work of women in this field. She holds a BA in International Relations from the University of Sussex, and an MA in Conflict Resolution in Divided Societies from King's College London.
Armida is a regular contributor to British and international media, appearing on or providing comment to Channel 4, the BBC, CNN, the Atlantic and others.