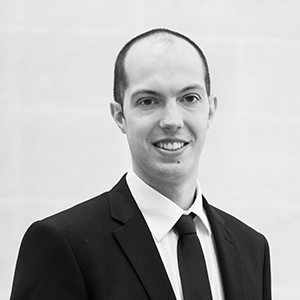 Thibaud Grenez
Thibaud is Head of Digital. He works with the Communications Director to implement Institut Montaigne's strategy on the Internet. He develops digital communication, supervises social media and coordinates the production of digital content along with its diffusion. He joined Institut Montaigne in 2014. He helped shape the digital communication strategy for the 2015 regional elections, 2017 presidential elections, and for the launch of the simulator of public finances. 
Before joining Institut Montaigne, he was a Research Analyst for strategic planning at Kantar Media, he was also Digital Consultant at TBWA Corporate. 
Thibaud graduated from Sciences Po Lille and completed part of his studies at the University of Montreal.