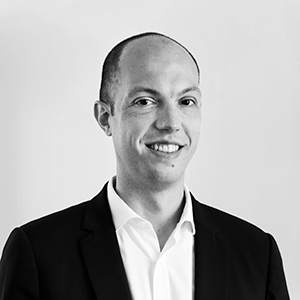 Thibaud Grenez
Head of Corporate Membership
Thibaud Grenez is Head of Corporate Membership. He defines and implements Institut Montaigne's relationship policy with its members, within the Marketing and Communications department. He coordinates member relations. He joined Institut Montaigne in 2014.
Until 2020, Thibaud served as Institut Montaigne's Head of Digital. He developed digital communications, supervised social media and coordinated the production and publication of digital content. He helped shape the digital communications strategy for the 2015 French regional elections, 2017 presidential elections, 2020 municipal elections and for the launch of the simulator of public finance.
Prior to joining Institut Montaigne, he was Research Analyst for strategic planning at Kantar Media, and Digital Consultant at TBWA Corporate.
Thibaud graduated from Sciences Po Lille and completed part of his studies at the University of Montreal.