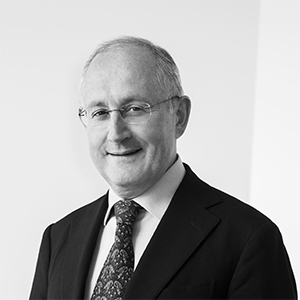 Philippe Wahl
Chairman and CEO, Le Groupe La Poste
Philippe Wahl joined Institut Montaigne's Board of Directors in 2005. He chairs the strategic council of Objectif IA (in English, Destination AI), Institut Montaigne's online course on AI developed with OpenClassrooms and Fondation Abeona.
Philippe Wahl is Chief Executive Officer of the French postal services company Le Groupe La Poste (since 2013) and Chairman of the supervisory board of La Banque Postale. He started his career as an auditor working for the State Council. In 1986, he worked with the president of the Commission des opérations de bourse, which he left to work for the office of Prime Minister Prime Minister Michel Rocard, as a technical advisor responsible for economic, financial and fiscal affairs. While advisor to the President of the Compagnie bancaire in 1991, Philippe joined the Managing Committee in 1992, and was promoted Deputy Managing Director in 1994. In 1997, he became responsible for the specialized financial services of Paribas and a member of the Executive Board. In 199,9 he was appointed Managing Director of the Caisse Nationale des caisses d'épargne. Appointed Managing Director of the Havas group in 2005, he became Vice President of the Bolloré group in 2006. In 2007, Wahl was named Managing Director of the Royal Bank of Scotland for France, and later for France, Belgium and Luxembourg.
Wahl is a graduate of Sciences Po Paris as well as the French National School of Administration (ENA) and holds a research master's degree in Monetary and Financial Economics.