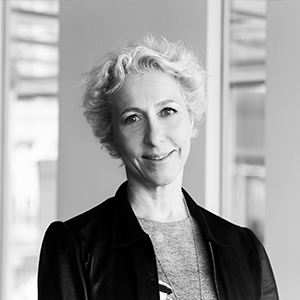 Natalie Rastoin
President, Polytane
Natalie Rastoin joined Institut Montaigne's Board of Directors in 2011. She is senior advisor of WPP and the founder and president of Polytane. 
At the start of her career, she was hired by Jean-Marie Dru, founder of BDDP. She was among the first to import the concept of "strategic planning" in France while working for Young & Rubicam. Between 1986 and 1991, while working at Saatchi & Saatchi France, she served in different roles. For instance, she created a Research and Development department connected to Saatchi & Saatchi London, which became central to Saatchi & Saatchi's International network. In 1991, she joined the BDDP group as Vice President for Europe, and became Managing Director of BDDP Paris in 1992. She was appointed Managing Director of Ogilvy & Mather in 1997, and served as Managing Director of Ogilvy between 2006 and 2020.
Rastoin is a graduate of HEC Paris and holds a master's degree from the Sorbonne.