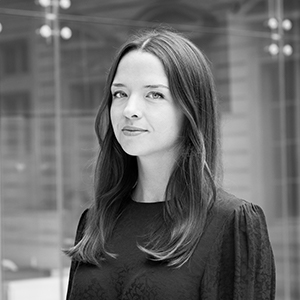 Manon Guyot
Head of Human Resources
Manon Guyot is Head of Human Resources at Institut Montaigne since 2021.
Manon joined Institut Montaigne in 2018 as Policy Officer to focus on the issues of energy, cities, and higher education. She then joined the marketing and communications department to define and implement the corporate communication, events, digital, and brand strategies.
After graduating from McGill University in Political Sciences and International Development, Manon worked as Events Manager at the NewCities Foundation in Montreal. There, she designed and managed the program of international thought-leadership conferences dedicated to urban development.