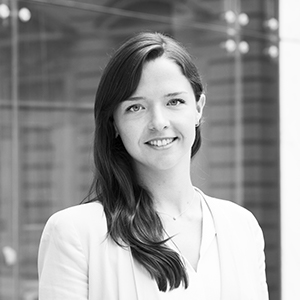 Manon Guyot
Head of Corporate Communications
Manon is Head of Corporate Communications at Institut Montaigne. In this capacity, she is responsible for developing and implementing the communication strategy for the Institute's corporate members.
Manon joined Institut Montaigne in June 2018 as Policy Officer focusing on the issues of energy, cities, and higher education.
After graduating from McGill University in Political Sciences and International Development, Manon worked as Events Manager at the NewCities Foundation in Montreal. There, she designed and managed the program and content development of international thought-leadership conferences. These include: Cities on the Move 2016 (Tokyo, Japan), Innovations in Urban Infrastructure Financing 2016 (New York City, US), NewCities Summit 2016 (Montreal, Canada) and 2017 (Songdo, South Korea), LA CoMotion 2017 (Los Angeles, US), and UrbAIn 2018 (Montreal, Canada).