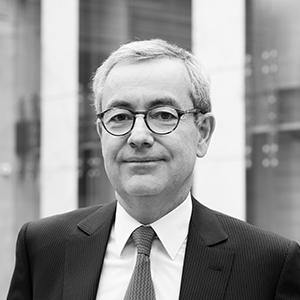 Jean-Pierre Clamadieu
Chairman of the Board of Directors of ENGIE
Jean-Pierre Clamadieu is Chairman of the Board of Directors of ENGIE (he was appointed in May 2018).
Previously, he was Chairman of the Executive Committee and member of the Board of Directors of Solvay Group from May 2012 to February 2019. He joined Solvay Group in September 2011, during the merger between Rhodia and Solvay. Jean-Pierre Clamadieu had been Chief Executive Officer (CEO) of the Rhodia Group since October 2003 and Chairman of the Board of Directors since March 2008 to 2019.
Before joining the chemical industry in 1993, Jean-Pierre Clamadieu worked for nine years in the French administration, mainly for the Ministry of Industry and as a technical advisor to the Minister of Labour.
He is a graduate of the Ecole Nationale Supérieure des Mines de Paris and an engineer of the Corps des Mines.
Jean-Pierre Clamadieu is a member of the Board of directors of Faurecia and AXA. He is also a director of the International Council of Chemical Associations (ICCA) and a member of the Executive Committee of the World Business Council for Sustainable Development (WBCSD). He chaired the European Chemical Industry Council (CEFIC) between 2014 and 2016, the France-Brazil Business Leaders Council of MEDEF International between 2010 and 2015 and the MEDEF Sustainable Development Commission between 2007 and 2014.
He is also Chairman of the Board of Directors of the Paris Opera