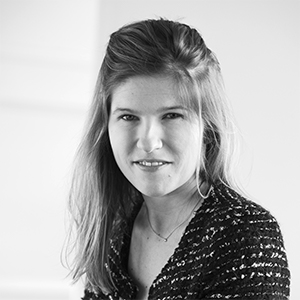 Hortense Billot
Projects Officer
Hortense is Projects Officer. She works on the organization of events alongside the Events Manager. 
 
She joined Institut Montaigne in 2006, as Events Officer as well as responsible for the communication with Institut Montaigne's members. Hortense contributed to the preparation of a great number of large events: "The subprime crisis and international consequences" (2008) in partnership with the Brookings Institute, in addition to the conference "15 years of higher education reforms: what achievements, what challenges?" (2011) inaugurated by the French President. In 2011, she worked with the Communications Director on Institut Montaigne's website and blog. She also worked on the creation of audiovisual content.
 
Hortense holds a BTS (advanced vocational training certificate) as a management assistant for Small and Intermediate companies.