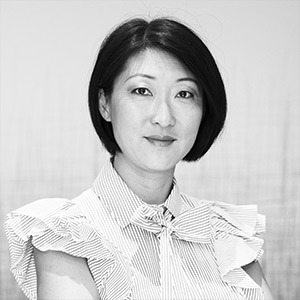 Fleur Pellerin
Founder and CEO of Korelya Capital, former Minister
Fleur Pellerin was born in 1973 in Seoul. In 1974, a French family adopted her and she spent her childhood in the Paris region. Having graduated from ESSEC (Higher School of Economics and Business Sciences), the Paris Institute of Political Studies and lastly elite school ENA (National School of Administration), she joined the French Court of Auditors in 2000.
On 16 May 2012, Fleur was appointed to Prime Minister Jean-Marc Ayrault's government as Minister of SMEs, Innovation and the Digital Economy. During this time, in addition to launching the French Tech movement and taking steps benefiting entrepreneurs, she strove to make digital a key focus for the government and the country through various. On 9 April 2014, she became Secretary of State for foreign trade, promoting tourism and French people abroad, in the government led by Prime Minister Manuel Valls. On 26 August 2014 she was appointed Minister of Culture and Communication.
Fleur quits government in February 2016, resigned as a civil servant and she went on to found Korelya Capital. Korelya Capital is a VC fund whose mission is to invest €200 million in the high-tech industry in France and other European countries. This amount was provided by Naver and its subsidiary Line. 
Fleur is also the president of the International Cannes Series Festival.
Fleur speaks English, German, Japanese and is learning Korean.