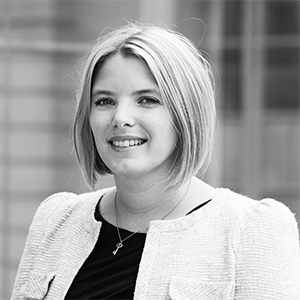 Cyriane Le Richon
Cyriane is Events Manager.
 
She is responsible for the logistics of circa 50 events per year, and sets up an event strategy for Institut Montaigne. She joined Institut Montaigne in 2015 as Projects Assistant. She helped organize the International Conference "Transnational jihadism: between the East and the West", and the conference "What reforms for a strong economic growth?" uniting many leading political figures (Emmanuel Macron, Arnaud Montebourg, Eric Woerth…).
 
She started her career by working in the sports events and the trade shows sectors. She holds a BTS (advanced vocational training certificate) in Tourism and Leisure as well as a bachelor  in Literature, Language and Communication – majoring  in applied foreign languages. Cyriane spent part of her studies in Italy.