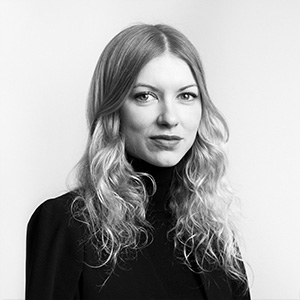 Blanche Leridon
Editorial Director
Blanche is the Editorial Director of Institut Montaigne.
Between 2018 and 2021, Blanche held several positions in ministerial cabinets: to the Minister of Higher Education, Research and Innovation, where she was in charge of parliamentary issues, equal opportunities and culture; to the President of the French National Assembly, where she was advisor in charge of culture, education and equality between women and men.
Blanche joined Institut Montaigne for the first time in 2015 as a Policy Officer. She was Head of Operations from June 2017 to November 2018. She coordinated the Institute's editorial and event activities. She was also in charge of the links with governance.
Blanche teaches at Sciences Po and is the author of an essay published by Éditions Bouquins in February 2022, Odyssées Ordinaires.
She holds a Master's degree in Public Affairs from Sciences Po Paris. Before Sciences Po, she studied Classics in Literary Preparatory Class and History at UCL (University College London).