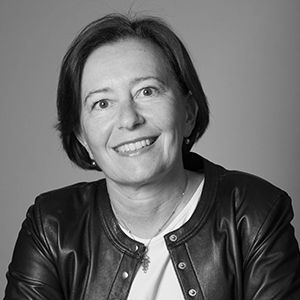 Cécile d'Angelin
UK Representative
Cécile d'Angelin is the UK Representative for the Institut Montaigne. She is a founding Trustee of Sciences Po Alumni UK Charity Trust, whose objective is to advance education at Sciences Po. She is also a Director of the Dispensaire Francais-Société de Bienfaisance.
She started her career in France in marketing in the toy industry (product development and manufacturing, media buying, advertising and negotiation with big retailers). She moved to the UK in 1989 where she worked in the same industry until 2002.
After 2002, she decided to focus on volunteering, mainly in the field of education: she was a Trustee of the APL Welfare Fund between 2004 and 2012, and a Trustee of Friends of the Lycee for 8 years. She was the Head of Sciences Po Alumni UK between 2012 and 2018.
Cécile is a graduate of Sciences Po Paris.