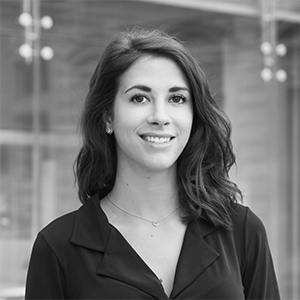 Alice Baudry
Director of International Affairs
Alice is Director of international affairs. She contributes to the definition of Institut Montaigne's international strategy and implements it with our European and international partners.
Alice joined Institut Montaigne in 2015 as chargée de mission to the director. She organized the international symposium "Transnational Jihadism: Between East and West" with the FMSH. In charge of international affairs since 2017, she has developed Institut Montaigne's international network with partners based in the United States, Europe and Morocco. She also implements the visiting fellowship policy of our think tank with leading international experts.
She also contributed to the production of Generations d'idées, broadcasted on Public Sénat. Every week, she takes part in the radio show Mediapolis hosted by Olivier Duhamel and Géraldine Muhlmann on Europe 1, with her international column.
Alice is also co-author, with Laurent Bigorgne and Olivier Duhamel, of the book Macron, et en même temps... published by Plon in October 2017.
Alice is Franco-Swedish and American. She graduated from the London School of Economics (LSE).
Contact
This block is broken or missing. You may be missing content or you might need to enable the original module.