China Under Xi Jinping's "National Rejuvenation" Dream
Analyses - 9 October 2017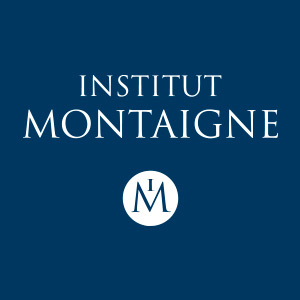 By Institut Montaigne
On 19 October 2017 begins the 19th National Congress of the Communist Party of China, the country's highest political instance, which is being carefully monitored at both national and international level. President Xi will outline the projects for his second term in front of the country's main leaders. Philippe Le Corre, Research Fellow with the Belfer Center for Science and International Affairs at the Harvard Kennedy School, analyzes the current situation.
What are the major challenges of the opening of the 19th Congress of the Chinese Communist Party for President Xi Jinping?
There are multiple aspects. First, the 19th Party Congress will crown Xi Jinping, its leader who – since his 2012 elevation to Party General Secretary – has concentrated more powers than any of his predecessors since Mao Zedong. The people he surrounds himself with will reflect what the next generation of leaders will be like (all devoted to him), and possibly whether Xi wants to move towards more economic reforms. Second, it is unlikely the Congress will lead to less power to the Party establishment. These elites and their families will continue to benefit from their political connections, and relations between them and the Chinese private sector will also increase. Mixing public and private interests is the way China has been operating for at least a decade, and something that foreigners have a hard time to accept. Recently, the government requested to have a representative on the board of major private companies, in effect owning 1% of their capital. This is highly significant. After all, China is now the world's biggest economy and an emerging superpower with more international clout than ever since the People's Republic of China was set up in 1949. Xi is determined to keep the Communist Party of China in charge for a very long time. His agenda, laid out on October 18th, will reflect the objective of "working tirelessly to realize the Chinese dream of national rejuvenation".
As Donald Trump questions the Iranian nuclear agreement and North Korea threatens to jeopardise world security, do you think Chinese foreign policy could significantly evolve over the next months?
For the first time in many years, Party documents show Beijing's will to assert itself on the international stage, both through participation in the existing international order (United Nations, World Trade Organization, World Bank…) and through newly-created organizations or initiatives (Asian Infrastructure Investment Bank, Belt and Road Initiative…) where China plays a dominant role. It certainly wants to play the leading role in Asia. But not just in Asia: as the Party's (and country's) "core leader" Xi Jinping has specifically called for a more active participation in world affairs, if not global leadership. In many ways, China's geo-economic rise is bound to make the country a more influential political force. It is interesting that in his inaugural speech at the congress, Xi listed China's (disputed) island constructed in the South China Sea as one of his main achievements. As for North Korea, the subject is complex as China doesn't want to be seen as bowing under US pressure. Another interesting test will be Donald Trump's visit to China in November.
The EU is currently giving serious consideration to creating a mechanism aiming at screening some of the Chinese investments inside the internal market, so as to reduce its economic influence. How is this initiative perceived by Chinese leaders?
At this stage, the European Commission has only launched a review process, and is advocating a non-binding cooperation mechanism between member states and the Union, "which can be activated when a specific foreign investment in one or several member states may affect the security or public order of another". The planned framework would offer EU member states the possibility to "activate a security mechanism" and to share with the Commission details of a proposed acquisition on grounds of security or public order. This includes major programs in the areas of technology, research, transport, energy and space (Galileo). In the current EU context, the final outcome of this process is still unknown, but this has started to raise concerns in Beijing while the U.S. is also reviewing its CFIUS* process to include not just national security concerns but also competition issues. While China is becoming a major global investor, it is also restricting market access to foreign companies. As China's role increases, there has never been a better time for EU members to agree on a common approach, and possibly for a transatlantic dialogue on some of these issues.

To explore this issue further, read another interview with Philippe Le Corre.

*Committee on Foreign Investment in the United States, operating under White House review
Philippe Le Corre is a research fellow with the Belfer Center for Science and International Affairs at the Harvard Kennedy School, and a non-resident senior fellow with the Carnegie Endowment for International Peace. He is the co-author of China's Offensive in Europe (Brookings Press, 2016)