Marie-Pierre de Bailliencourt is appointed Director of Institut Montaigne
Analyses - 28 July 2022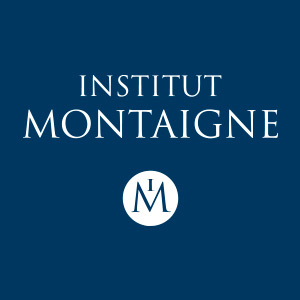 By Institut Montaigne
Effective July 20, Marie-Pierre de Bailliencourt is appointed Director of Institut Montaigne.
For the past four months, the Institut Montaigne has led a rigorous and professional process to select a new director.
The Selection Committee, composed of President Henri de Castries, Vice President Jean-Dominique Senard and three members of the Board of Directors – Natalie Rastoin, President of Polytane, Natacha Valla, Dean of Sciences Po's School of Management and Innovation, and Philippe Wahl, Chairman and CEO of the Groupe La Poste – examined over thirty applications. From the pool of extremely qualified candidates of diverse backgrounds, Institut Montaigne's Selection Committee decided to invite four to the interview process. The Board of Directors was regularly informed of the progress of this procedure.
Both the Selection Committee and Board of Directors insisted on appointing a candidate who would embody the values and modalities of action of Institut Montaigne, and be able to take on new challenges.
Henri de Castries, President of Institut Montaigne, declared: "We were looking for a profile in line with our work, capable of leading the reflections and proposals on the necessary reforms to safeguard our democracy's economic and social cohesion. We also wanted someone new with a strong background in business and new technologies, able to grasp the new geopolitical, climatic, energy and technological issues, etc. These challenges are increasingly shaping the future and are addressed by Institut Montaigne's Asia and Europe programs."
The Selection Committee and the Board of Directors unanimously chose Marie-Pierre de Bailliencourt. She has a wide range of international experience, including her work with the United Nations' Secretary-General, combined with important management responsibilities in the corporate world, at Rexel, McKinsey, Dassault Systèmes, and then as General Manager at Bull and Naval Group. Marie-Pierre de Bailliencourt also holds directorships in several companies.
Marie-Pierre de Bailliencourt was unanimously nominated by the Board of Directors in a plenary session on July 20, and will formally assume her duties on September 1.
The Board of Directors expresses its gratitude to Camille Godeau, its Deputy Director, and to the Institute's Executive Committee, who led the teams and pursued the Institute's missions during this transition period with great efficiency and talent. Institut Montaigne renews its full confidence in them.
***
Marie-Pierre de Bailliencourt holds a Ph.D in Geopolitics from Université Paris-Sorbonne after having completed Ph.D studies at Johns Hopkins University.
Throughout her career she has held diverse roles related to strategy, operations and international affairs, in both public and private environments, with a focus on technology and geopolitical matters. Her professional experience began in the Office of the UN Secretary General in 1995. She then moved to the private sector in a leadership role conducting the international development and M&A at Rexel and was a consultant at McKinsey in the early 2000s. From 2004 onwards, she held various high level management positions :
Vice-president Industries at Dassault Systèmes, Deputy Managing Director at Bull and Deputy CEO at Naval Group.
Her passion for academic reflection led her to maintain close ties with some of the most influential French academic universities/institutions. She is the author of a "Traité pratique de négociation" and has been teaching Public Affairs at Sciences Po Paris for several years. Her background reflects her interest in sovereign issues and complex environments.
Marie-Pierre de Bailliencourt is on the Groupe La Poste's Board of Directors and is Chair of its Quality and Sustainable Development Committee, where she represented the French State and now represents the CDC (Caisse des dépôts et consignations). She is also an independent Director of ComGest and Exclusive Networks. These three French companies are representative of today's social, economic and technological environments.