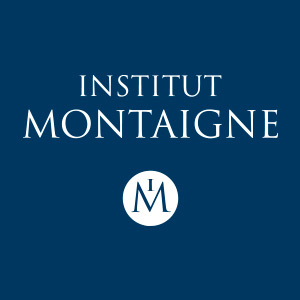 By Institut Montaigne
On 9 March, Emmanuel Macron will travel to India for the first time since the beginning of his presidential term. There, he will meet Narendra Modi, Prime Minister of a country facing numerous challenges, but seemingly finding its way back to economic dynamism.
Which topics will be addressed during this diplomatic visit? What are the Indian perspectives concerning diplomacy, growth and free trade? Christophe Jaffrelot, Research Director at the CERI-SciencesPo/CNRS, shares his insight.
Emmanuel Macron will soon travel to India to meet Prime Minister Narendra Modi. What are the main implications of this first diplomatic visit
In foreign policy, continuity often confronts change, even after a changeover in leadership: radical shifts are rare in diplomacy! Indeed, further negotiations, following those launched by previous governments, must be expected regarding civil nuclear power (the famous pressurised European reactors) or arms contracts (submarines should follow the previous sales of Rafales, thus opening a new negotiation cycle).
However, we can also expect shifts due to the growing presence of China in the Indian Ocean, which currently worries India and (to a lesser extent) France. The two countries will probably increase their military cooperation in this zone where France owns several bases.

Otherwise, there is still room for progress for the two countries in terms of scientific partnership and academic cooperation, a gap that the Knowledge Summit will at least reduce by commencing new projects. Another major initiative will probably be the inauguration of the Solar Alliance, launched by India and France during the COP21, and which should add an environmental dimension to the Franco-Indian relationship. Yet France is awaited in another area by defenders of minorities and freedom, who have suffered from new human rights violations in the last few years. These men and women will scrutinise President Macron's visit, anticipating symbols and strong stands.
India should experience a dynamic growth of over 7% for the year 2017, after a slowdown in 2016. Should we take it that India is fully back on tracks, economically speaking?
Indeed, India has returned to a 7% growth rate - still lower than the last decade's (and more so given that the new calculation method increases results) - but still encouraging. This does not however imply that India is completely back on tracks economically speaking. The country is suffering from chronic unemployment due to its demographic dynamism (the labour market must absorb a dozen million of newcomers every year), to the progress of automation (including in information technologies, India's big asset) and to weak private investment. The latter can be explained, not only by the banks' economic failures, which, as they are discredited by doubtful receivables representing an increasing portion of their balance sheets, are less likely to lend, but also by unused production capacity in some sectors. This reflects a stagnation of household consumption, especially in rural areas where the agricultural crisis has been symbolised by farmers' large protests in the last months.
How should we analyse the Prime Minister's recent decision to raise the custom duties of around fifty products, only a few weeks after defending the benefits of free trade during the Davos Economic Forum?
There are two ways to understand this decision. First, India does not have a well-developed competitiveness. This fact can be explained by the persisting challenges the country faces regarding its infrastructures - transports (cf. recurrent railway hazards), energy – as well as education. Indeed, in a country where vocational and professional training are still at an embryonic stage, and where only 7% of young cohorts enter higher education, the lack of skills is blatant, as soon as one looks outside the circle of the very bright elite. Besides, India never subscribed to the free trade rules, even after the economic liberalisation of the 90s, in particular because of the links between wealthy entrepreneurial families and political leaders. This collusion has created a crony capitalism, which can lead the government to protect some industries from international competition. If, in Davos, Narendra Modi was proning globalisation, it was mainly to attract foreign direct investments, which India cruelly needs.