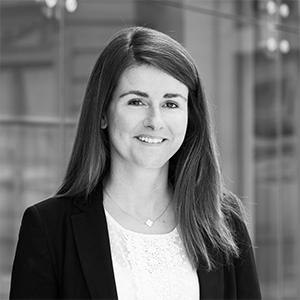 Camille Godeau
Camille is Communications Director.
 
She defines and oversees the implementation of the global strategy of communication for all the publications and actions of Institut Montaigne. She joined Institut Montaigne in 2015 as a Communications/Media Manager. She shaped the strategy of communication of Institut Montaigne for the 2017 presidential elections. 
 
Camille holds a Masters degree in the Communication of International Organizations from the CELSA and a Masters degree in Law from the University Paris 1 Panthéon-Sorbonne. Prior to joining Institut Montaigne, she served as consultant in communication for the Burson-Marsteller i&e agency, and later as consultant in public relations in the Hopscotch communication agency.